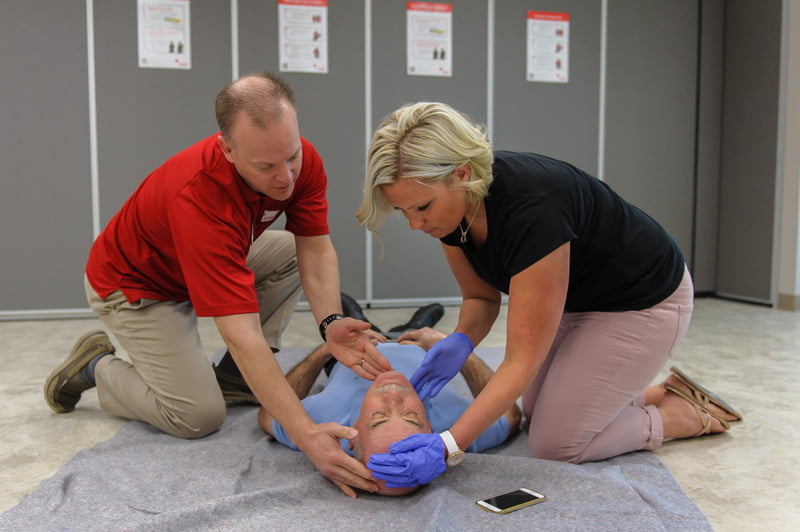 Emergency First Aid & CPR-C/AED (Evening Courses)
Course Location: 40 Enman Cres, Charlottetown Times: 6:00pm - 9:00pm (both evenings). Cancelation by student must be completed no less than 3 days prior to the start date of the course, to avoid being charged for the course
Location: 40 Enman Cres, Charlottetown
This course broken up over two evenings, offers lifesaving first aid and cardiopulmonary resuscitation (CPR) skills for the workplace or home. Course meets legislation requirements for provincial/territorial worker safety and insurance boards and includes the latest first aid and CPR guidelines.

Workplace Requirements (PEI)
An employer must ensure that a workplace first aider holds a valid first aid certificate. The results of a Workplace First Aid Risk assessment will identify what level of certification is required for the workplace. At least one workplace first aider must be available to provide first aid at all times while workers are present.

Completion
Successfully demonstrate skills and critical steps
Min. 75% mark for written knowledge evaluation
Attend and participate in 100% of the course
Certification
3 year certification in Emergency First Aid and CPR Level A or C
Course Content
The Red Cross
Preparing to respond
The EMS system
Check, Call, Care
Airway emergencies
Breathing and Circulation emergencies
First aid for respiratory and cardiac arrest
Wound care